News and Updates
Seminar on Evolution of Internet: Past, Present, and Future
Seminar on "Evolution of Internet: Past, Present, and Future"
The Department of Information Technology organized seminar on "Evolution of Internet: Past, Present, and Future" by Dr. R. Venkateswaran, Senior Vice President, IoT Solutions, Persistent Systems Limited, Pune on 4th July, 2017 under Association for Computing Machinery (ACM) Student Chapter. The speaker presented an overview of computer networking and the three generations of Internet.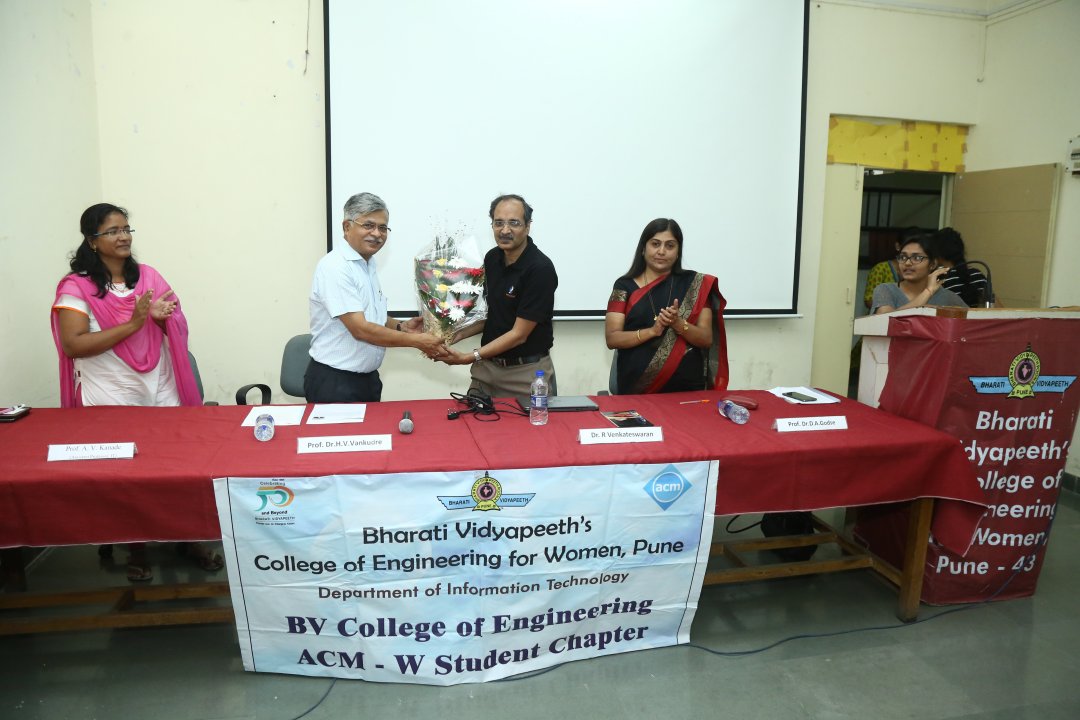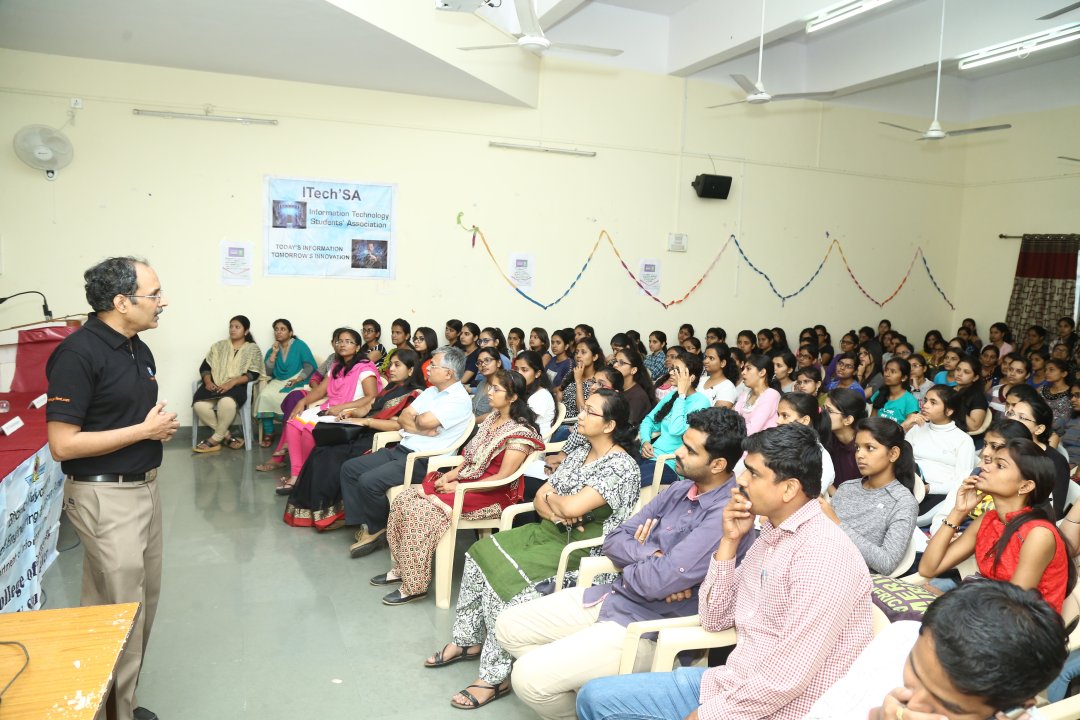 Awareness Program - Maharashtra DigiDhan
Awareness Program "Maharashtra DigiDhan"
Bharati Vidyapeeth's college of Engineering for Women, Pune organized an awareness program "Maharashtra DigiDhan" on 7th July 2017 by Mr.Aniket Shinde & Mr. Tushar Jamdade.