Bharati Vidyapeeth's College of Engineering for Women, Pune
Hon'ble Dr. Patangrao Kadam, Founder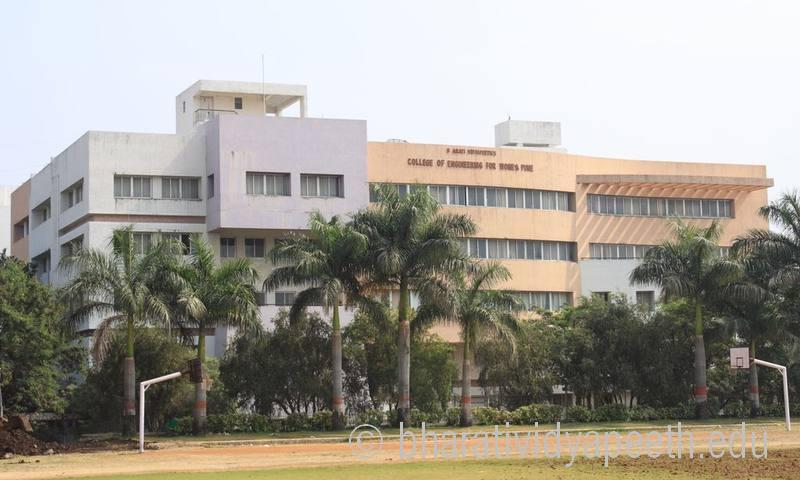 Bharati Vidyapeeth's College of Engineering for Women was established in June 2000, with the collective efforts of experts having long and outstanding academic experience in the field of professional education with the mission 'Social transformation through dynamic education.'
At our College, emphasis is given to train the deserving young women who have an ambition to pursue higher education in engineering and are desirous of acquiring skills to meet the demands of fast growing industries, Technical Education and research facility.
Our College campus boasts of lush greenery that provides an academic ambience and a serene atmosphere far away from the hustle noises of the disturbing crowds of the city. The college built up area and the infrastructure is as per the norms of AICTE, New Delhi.
Goals
Empower women with integrated personalities, academic discipline through emphasis on quality performance in every activity.
Train the students to be competent professional, enlightened Citizens, as well as competent with changing economy and Technological demands.
Establish strong industry- institute interaction and quality Excellence with focus on research activity.
Impart updated, excellent education and training to the students through of the art technology.
Executive Council
Hon'ble Dr. Patangrao Kadam
Founder & Chairman
Dr. Vishwajeet Kadam
Secretary
Trustees
Hon'ble Dr. Patangrao Kadam
Chairman
Prof. Dr. Shivajirao Kadam
Member
Shri Anadrao Patil
Member
Governing Body
S.No.
Nominations / Head
Name
1
Chairman-Nominated By Trust
Hon. Dr. Vishwajeet Kadam
2
Members Nominated By Society /Trust
Dr. U. B. Bhoite
Dr. S. F. Patil
Principal Dr. K. D. Jadhav
Dr. A. R. Bhalerao
3
Nominee of AICTE Regional office EX Officio.
----
4
An Industrialist/ Techno. Educationist from region nominated by regional committee as nominee of council
Dr. A. S. Padalkar
5
Nominee of affiliating body/uni./State Board of Technical Education
In Process
6
Nominee of State Government DTE Ex. Officio.
Dr. S. K. Mahajan
7
An Industrialist/ Techo./ Educationist from region nominated by Stat Government
Dr. P. B. Mane
8
Principal/Member Secretary (Nominated By Society/Trust)
Prof. (Dr.) S. R. Patil
9
Two Facility members regular (Prof. and Asst. Prof. level)
Prof. S. R. Patil
Asst. Prof. P. D. Kale
College Development Committee
S.No.
Particulars
Names
1.
Chairperson of the management or his nominee ex officio Chairperson
Dr. Vishwajeet Kadam
2.
Secretary of the Management or his nominee
Principal Dr. K. D. Jadhav
3.
One head of Department (to be nominated by the Principal or the head of the Institution)
Prof. Dr. D. A. Godse
4.
Three teachers in the College or recognized Institution elected by the full time amongst themselves out of whom at least one shall be women
1.
Prof. Mrs. P. D. Kale
2.
Prof. Dr. V. R. Pawar
3.
Prof. Mrs. K. B. Naik
5.
One non teaching employee elected by regular non teaching staff from amongst themselves
Mr. S. J. Deshmukh
6.
Four local members, nominated by the Management in consultation with the Principal, from the fields of education, industry, research and social service of whom at least one shall be alumnus
1.
Education: Dr.U.B. Bhoite
2.
Business: Dr. S.F.Patil
3.
Research: Dr. Anand Bhalerao
4.
Social Service: Dr. Tansen Chaudhari
7.
Coordinator, Internal Quality Assurance Committee of the College
Prof. S.T.Khot
8.
President and Secretary of the College Students Council
Miss. S. S. Deshmukh
9.
Principal / Director of the College or Head of the Institution- Member – Secretary
Prof. (Dr.) S. R. Patil