Computer Engineering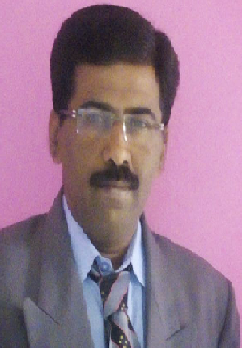 Prof. D.D. Pukale
M.E., Ph.D. Pursuing (Computer Engg.)
Head of Department The Computer Engineering department was established in the year 2000 with intake of 60. In keeping view with the curriculum of the University of Pune, subjects like Distributed system, Network Information and Security, Artificial Intelligence and Computer Networks & Communications are taught here.

The objective of the department is to impart quality education in Computer Engineering that can equip the budding engineers with right knowledge and propel them to the path of success in the country and abroad. The long term goal of the department is to harness the skills of faculty and students to create a technically sound learning environment that can be beneficial to the industry, society and in the field of technical innovation. The department also support students in organizing technical events.

Department is equipped with licenses of application specific software like oracle 9i, MATALAB 7.0 etc., Microsoft campus licenses to deploy variety of application/development software like visual studio, SQL server and Microsoft .Net etc. Department has leased line connectivity of 4Mbps bandwidth to provide high speed internet facility, dedicated project lab for final year students. Final year students are encouraged to publish papers on topics of latest technology referring IEEE journal papers and are encouraged to publish papers on topic referred to their projects.

The faculty forms core strength of department with the expertise the laying strong foundation for the basic subjects like Database concepts, Data Structures, Computer Architecture as well as advanced areas like Wireless Communication, Smartcard Technologies, Network Security, Neural Networks etc. internet facility is provided for all systems in the department to match the pace of fast growing Information technology sector.

Mission:
Our mission is to provide students with academic excellence and to develop a professional approach among them. To achieve this, the faculty members continuously strive to create conducive environment for the students to be the best engineers in the future.

Goals:
Undergraduate education for students to gear them in all aspects of Computer Engineering.
Provide education programs which are in continuation for working professionals.
Collaborating with government agencies, research laboratories and industries of repute.
Highlights:
Well equipped and networked laboratories.
Separate hardware labs for Microprocessor and Microcontroller and Digital Electronics subject practical.
Highly qualified and experienced faculty.
Seminars and guest lectures by eminent personalities from industries and subject experts.