Department of Engineering Sciences and Allied Engineering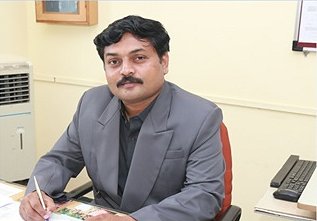 Prof. Pawar A. M
M.E. Mechanical, PhD. Pursuing
Engineering Sciences is an amalgam of various disciplines of allied engineering.

The department strives to introduce innovative and modern methods in classroom teaching that would not only impart the traditional concepts but will also arouse the curiosity of the students to explore the depth of the subjects. The department has state of art laboratories. Our staff members are highly qualified, knowledgeable, experienced, competent, enthusiastic and dynamic. Each class has a designated Guardian Faculty Member (GFM) who has weekly interaction with the class representative (CR). The coordinator and GFMs are in constant touch with the parents/guardians of the student.
They keep parents regularly apprised of the academic records and overall development of their ward. We have devised a novel method of continuous assessment of students for judging the performance in the laboratories. At the end of the semester we host open day for the parents/guardians to interact freely with the staff members. Industrial visits are conducted regularly for the hands on experience. Outmost importance is given to the collaboration with the research laboratories for research and development activities. We motivate students to participate in various competitions and events for the overall development.